Access Quotient's Interactive Tour from the Help Menu, as shown below.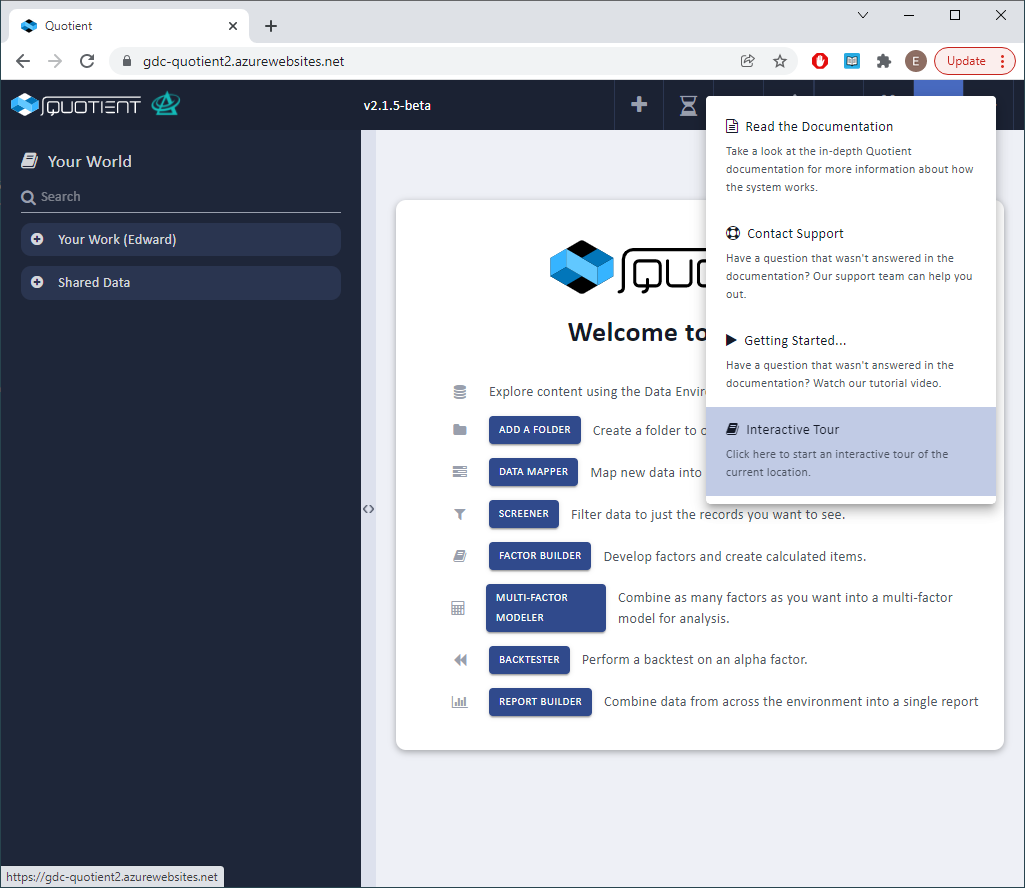 The Interactive Tour from Quotient's Home Page directs new users on key elements including the Data Visual, Navigation Panel and the Application Ribbon. The Interactive Tour starts with following pop-up box.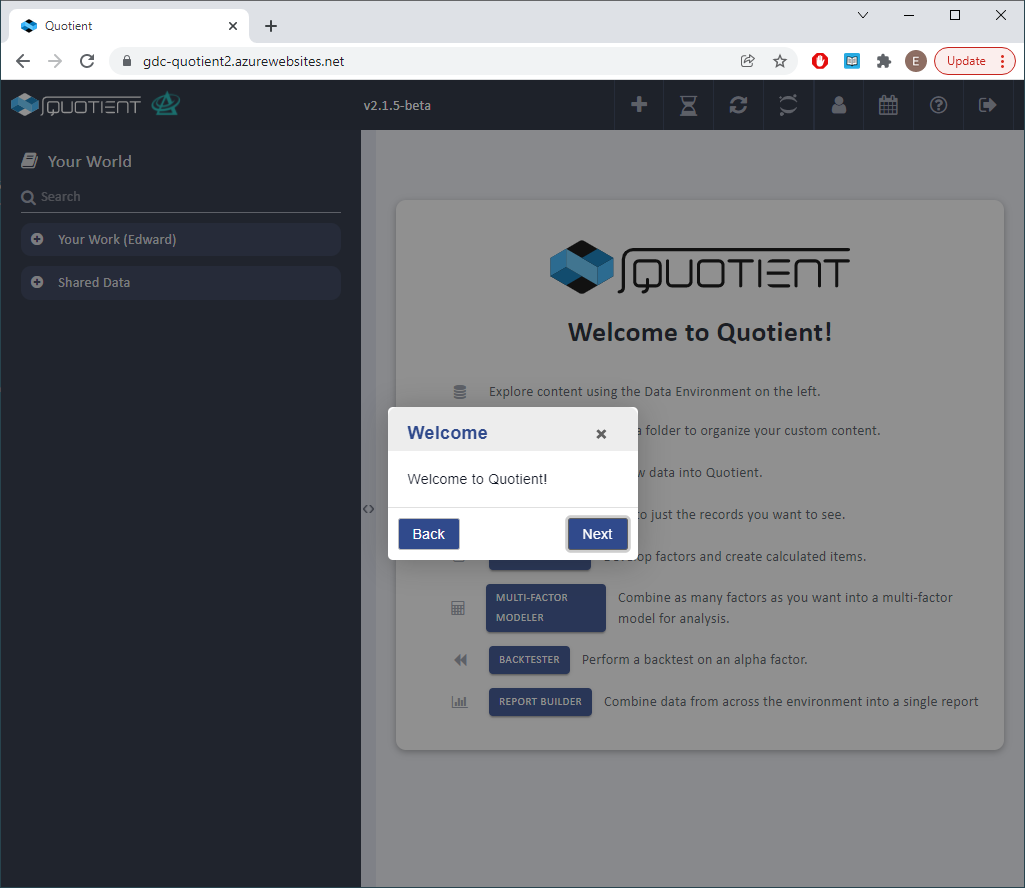 The Interactive Tour for the Report Builder module shows the user how to use the Report Builder.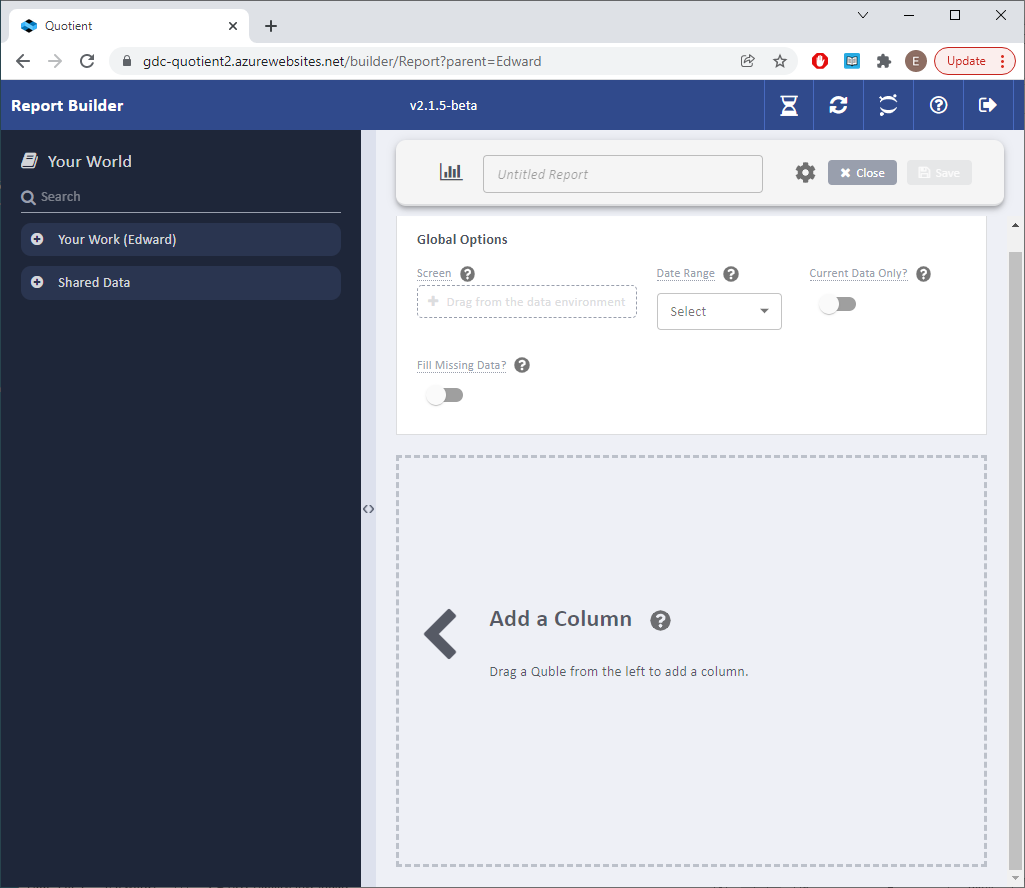 An Interactive Tour can be started from the Help Menu or from any stage of a Tour by selecting the Helpful Hint next to a key user input item.  A Helpful Hint is represented by ❔ the enclosed question mark.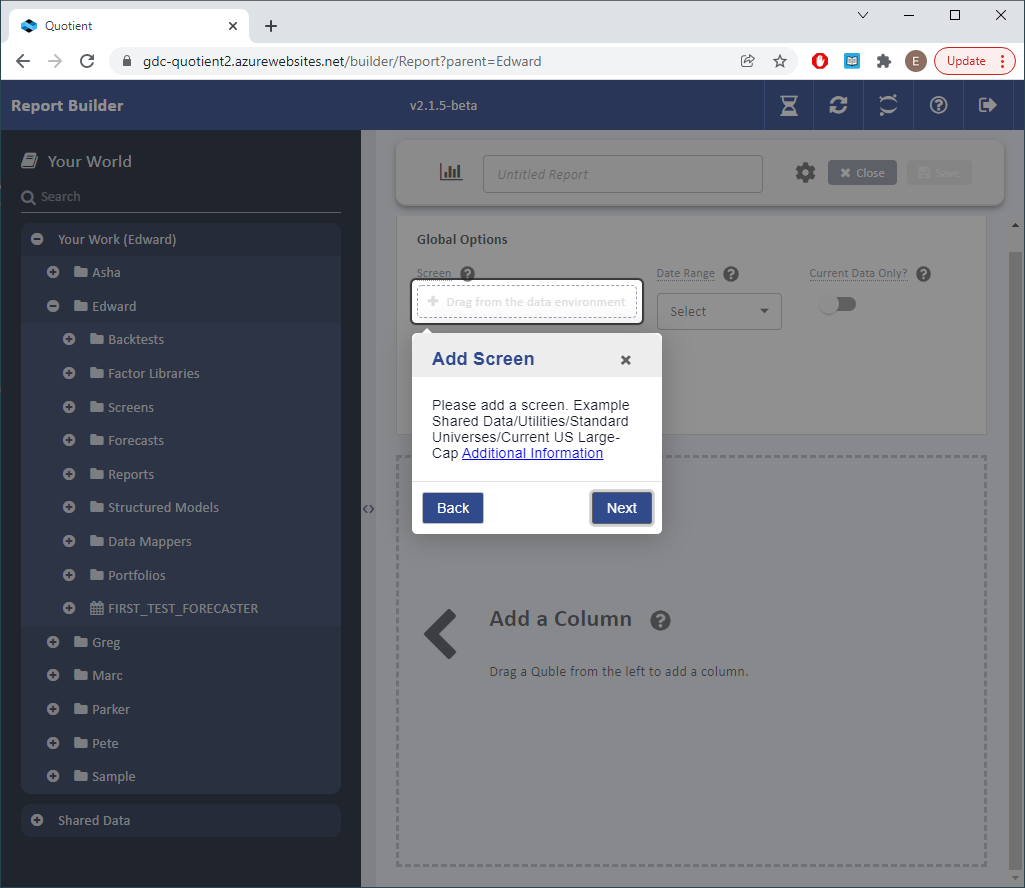 The Interactive Tour also provides links to topic-specific additional information in Quotient's online help.