Discover the latest product updates, resources, tutorials and insights for quantitative investment practitioners right here.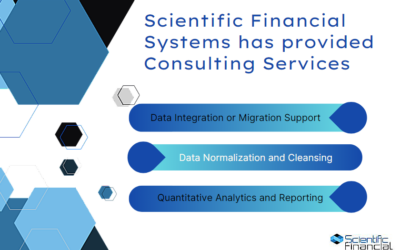 Over the past year, Scientific Financial Systems has provided Consulting Services to a number of clients. Our experienced team of Quantitative Finance and Technology professionals are helping people like you in three critical areas: Data Integration or Migration...
read more
Discover the future of financial data analysis
Watch a free demonstration of Quotient™, our flagship financial data analysis product.